Blood Disorders/Homeostatic Imbalances
A homeostatic imbalance occurs when the body's internal environmental variables become disturbed. Examples of homeostatic imbalances are anemia, sickle-cell anemia, and blood doping. Anemia and sickle-cell anemia are blood disorders. These disorders are also called homeostatic imbalances, because they affect the internal balance of the body.
Powered by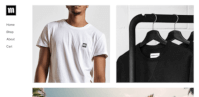 Create your own unique website with customizable templates.