Movement of Blood Through the Heart
There are nine steps for the blood to move throughout the heart. Step one is that the deoxygenated blood enters the heart through the superior and inferior vena cava. Step two is that blood enters into the right atrium. Step three is that blood is forced passed the tricuspid valve into the right ventricle. Step four is that blood is then forced passed the pulmonary semi-lunar valve into teh pulmonary arteries. Step five is that blood is sent to the lungs to be oxygenated. Step six is the blood leaves the lungs and travels back towards the heart via the pulmonary veins. Step seven is blood enters the left atrium. Step eight is the blood passes the bicuspid valve and enters the left ventircle. Step nine is that blood finally passses the aortic semi-lunar valve and enters the aorta where the oxygenated blood is transported to where it is needed in the body.
Powered by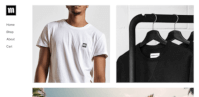 Create your own unique website with customizable templates.